Project Overview
Three year programme leveraging Office 365 to transform internal communications and introduce smarter working practices for train operating company.
Microsoft 365 Services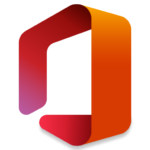 Leverage Office 365 to work smarter and deliver better for customers
We were initially engaged by our customer, a major UK train operating company, to support the replacement of a legacy intranet with a modern enterprise social platform. Following the success of this project we were engaged to develop and implement a 'Smarter Working' programme built on the customer's investment in Office 365 Enterprise licensing.
The impetus for the intranet replacement project was the business critical requirement to support the train operator's bid to renew it's franchise, with a major focus on building the operating culture, infrastructure and processes needed to support and empower the front line to 'Create Amazing' for customers every day.
The customer envisaged a new approach for their highly mobile workforce – with the majority of its 3,400 colleagues working on trains and stations around the country – centred around an enterprise social network which would be less 'top down' with multi-way engagement and user generated content, mobile and cloud first, and relatively IT 'lite'.
The brief for the next phase of work was first to help develop the strategy and roadmap for the EUC (end-user computing) component of the customer's IT Service Transformation programme, including the full roll out of Office 365 E3 alongside identity & access management using Azure AD Premium. This then flowed into the development of a strategy and programme of activities to support the rollout and adoption of the Office 365 suite of tools.
Phase 1: replace legacy intranet with enterprise social network using Yammer
The first phase focused on the specification, implementation and adoption of a new technology solution to support the customer's internal communications strategy.
This phase commenced with defining a vision to frame the programme. We then conducted a thorough requirements gathering exercise encompassing business priorities, user requirements and technology landscape and roadmap. Following Executive-level agreement to proceed with the proposed Yammer solution, we worked in close collaboration with the customer's project team to create a project plan comprising three delivery workstreams:
Business value: to provide focus and early momentum for the new Yammer platform, a number of high value use cases were selected as priorities for launch. We also developed a measurement and reporting framework to track progress against project and use case specific KPIs, including the implementation of a 3rd party using tyGraph.
Technology: Betterworking collaborated closely with both in-house IS/IT personnel and Capgemini – the customer's enterprise IT services provider – to develop and implement the configuration, deployment and licensing plans.
Change management: we helped develop a comprehensive education, training and communications plan incorporating: online resources; roadshows and drop-in sessions; exec coaching; and a multi-channel promotional campaign including video, print, email and digital posters. Additionally, a network of 'Yambassadors' was established to act as champions for the new platform by encouraging colleagues to get involved as well as actively participating themselves by posting, commenting, liking and sharing on Yammer.
Phase 2: end-user computing (EUC) strategy and roadmap using Office 365
The next phase of the customer's digital transformation journey built on the success of the Yammer rollout to leverage the wider Office 365 suite to deliver better end-user computing (EUC) capabilities and support improved ways of working.
This commenced with a scope of work to develop a strategy and roadmap to deliver the end-user computing vision, built on a solid evidence-base and through engagement with stakeholders in the business and the IT function. Betterworking designed and delivered a research and stakeholder engagement project to:
Research and understand business and end-user/colleague requirements and priorities
Research the current and future technology, licensing and IT support landscape to inform strategy, prioritisation and investment decisions
Identify and prioritise focus areas and use cases
Use the above to (i) develop a strategy and roadmap for end-user computing and (ii) inform evidence-based decisions for specific technology investments
Engage with key stakeholders to align with the strategy and decision-making process.
This resulted in a comprehensive strategy, plan and roadmap for EUC aligned with the customer's wider IT Service Transformation Programme and with the rollout and adoption of the Office 365 suite at it's core.
Phase 3: 'Smarter Working' programme including Office 365 rollout and adoption
Betterworking was then further engaged to develop the business value and change management plan to support the delivery of the EUC strategy and the rollout and adoption of Office 365.
This scope of work commenced with consultation and requirements gathering activities with IT and business stakeholders to inform the strategy and plan. The plan set out activities, responsibilities and timings for the change management and business value workstreams, incorporating and referencing the technical delivery plan and milestones, and comprised of three sections:
Change management: comms & messaging, awareness & engagement activities, user education & training, usage governance ('which tools for which purpose' etc), and end-user technical support requirements
Business value: vision & objectives, use cases to support objectives and business value realisation, KPIs & measurement framework based on business value objectives
Project management: delivery phase approach, project management, comms and stakeholder engagement, project governance.
Award-winning Yammer rollout and successful delivery of 'Smarter Working' programme
The initial scope of work focused on Yammer was judged a success from every perspective – user adoption, on-platform activity, frontline and senior stakeholder feedback, project delivery, business outcomes, return on investment – to the extent that provided the foundation for developing for the customer's wider EUC strategy and IT Service Transformation programme.
Yammer quickly established itself as a highly effective platform for internal communication, collaboration and engagement – supporting a huge number and variety of communities, and becoming an indispensable cog in the day-to-day operations of the company.
In benchmarking studies carried out separately by tyGraph and SWOOP Analytics, our customer's Yammer network was rated as the most effective network in their global benchmark groups, confirming its status as the most effective Yammer network globally both in terms of usage and adoption and from a social network analysis perspective. This success was recognised by the UK & Ireland Employee Engagement Awards as our customer scooped the 'Best Use of Technology' award and the top prize of 'Employee Engagement Company of the Year'.
And of course the success of the Yammer project fed into the customer's decision to extend their investment in Office 365. Betterworking helped to develop the strategy and supporting adoption & change plan for the resulting 'Smarter Working' IT transformation programme, which included the successful rollout and adoption of the wider Office 365 suite, an app portal hosted in Azure, and ServiceNow for IT support.
"The highly successful introduction of Yammer to our business could not have been achieved without Betterworking as our partners."
Head of Internal Communication & Engagement